Register Your Tires in 3 Easy Steps

Registering your tires ensures you receive a direct notification in the event of a safety-related recall. You can easily register your tires right here on our website. Here's what you'll need:
1. Your contact information
2. Your tire DOT codes (These are located on your dealer registry card or your tires.)
3. Your dealer information and sales receipt
You can also download a registration card if you'd like to keep one for your records.

The Rubber Manufacturers Association now offers the ability to search their database to determine if your tires have been recalled. Uniroyal supports this program, which is available through the link below. You will need the Tire Information Number from the sidewall of each tire on your vehicle to search their database.
DOT diagram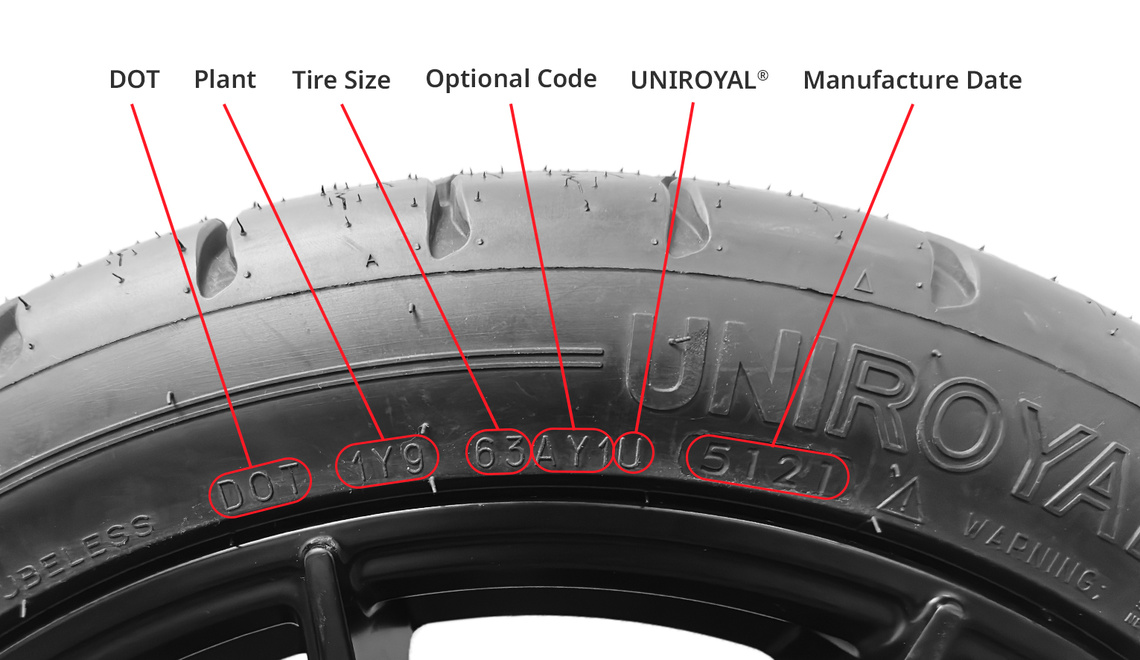 How to Find Your DOT Codes

When you bought your tires, your dealer may have given you a tire registry card. You can find your DOT codes on the card and use it to register by mail. If you don't have a registry card, the DOT codes can be found on your tires' sidewall.
The DOT code may be located on either the inside or outside sidewall of the tire. Multiple tires can have the same DOT code, or they may be different. Please check each tire.